ABOUT LEXUS OF DUBBO
Lexus of Dubbo are dedicated to providing amazing experiences to guests in Dubbo and across the Central West. We have pride in our brand and ensure to deliver guests with only the highest quality service to match that of the Lexus brand.
On the 8th of November 2000, Lexus of Dubbo first opened its doors and was Australia's first Dealership in Rural Australia. We service a wide district including Orange, Bathurst, Mudgee, Parkes and everywhere in between.
Lexus of Dubbo are strong contributors to the Dubbo community and take pride in the work we do. We proudly support a number of sporting clubs, charities and community events throughout each and every year.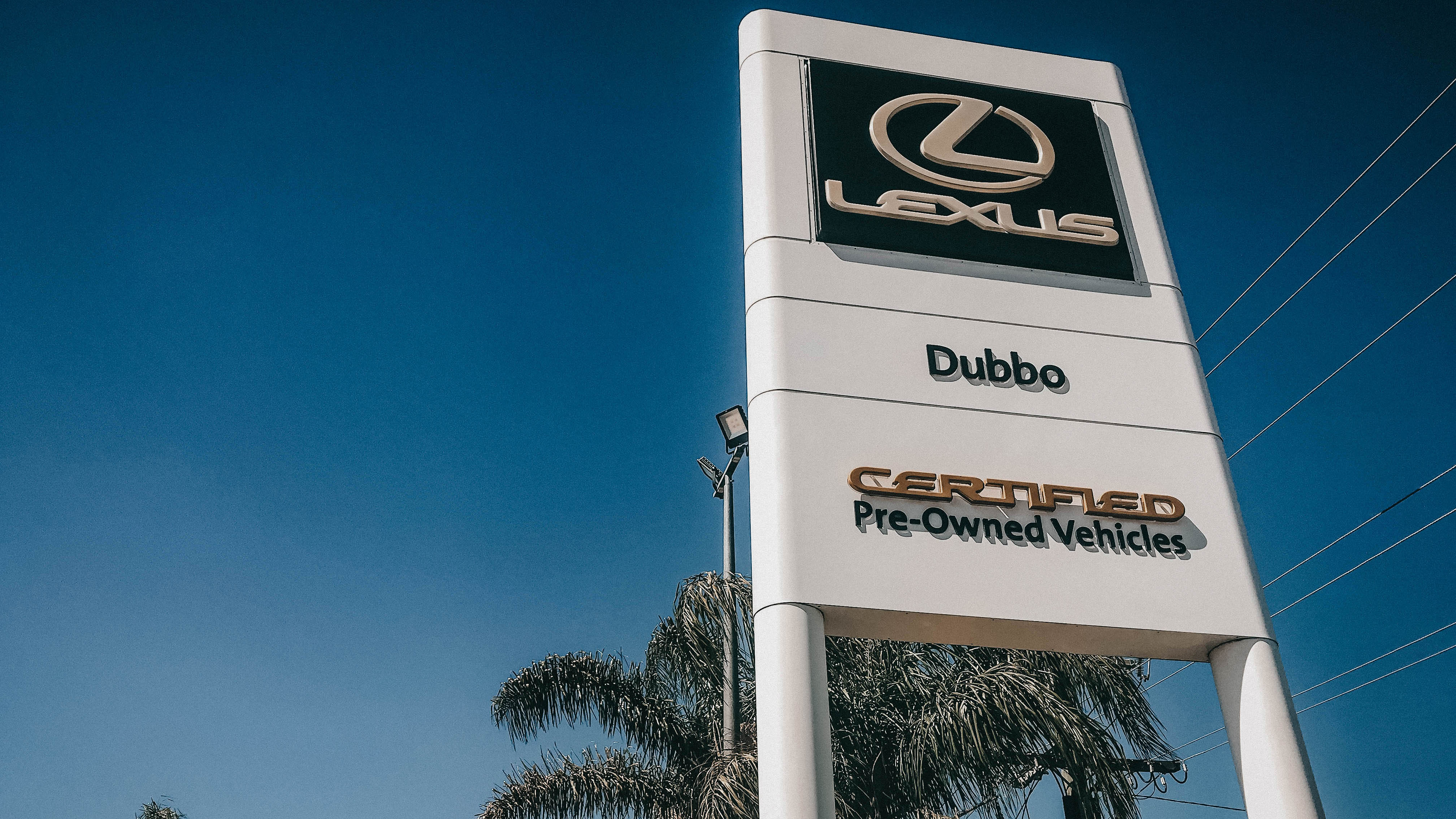 EXPERIENCE THE LEXUS OF DUBBO DIFFERENCE
We believe in the Lexus creed of "treat your customer as you would a guest in your own home". Your Lexus of Dubbo customer experience begins the moment we meet you and is ongoing with a range of exclusive owner benefits that include event invitations, Dubbo airport service and Personal Previews. The Lexus of Dubbo customer experience is more than just owning a vehicle, it's about lifestyle and luxury.
The Right Lexus for You
With an extensive range of new, pre owned and demonstrator Lexus vehicles on display, we can help you find exactly what you're looking for.

If you are already a Lexus owner and would simply like to service your Lexus, our state of the art service facilities will meet every one of your vehicle's servicing needs, while you get back to life in a Lexus loan car.
LEXUS OF DUBBO WILL COME TO YOU
At Lexus of Dubbo we appreciate that our customers have busy schedules and many live within the Central West. That's why we offer our valued clients a Personal Preview service, with a test drive and personal consultation in the comfort of your home or office. Weekend and evening appointments are also available to ease time restrictions. Contact Us to reserve your appointment.
CUSTOMER ACCESS
As a Lexus of Dubbo customer, you can enjoy the convenience of managing your Lexus ownership experience online, simply by clicking the links below:

Book your next service
Your feedback