LEXUS ELECTRIFIED VISION: UX 300e CONFIRMED FOR AUSTRALIA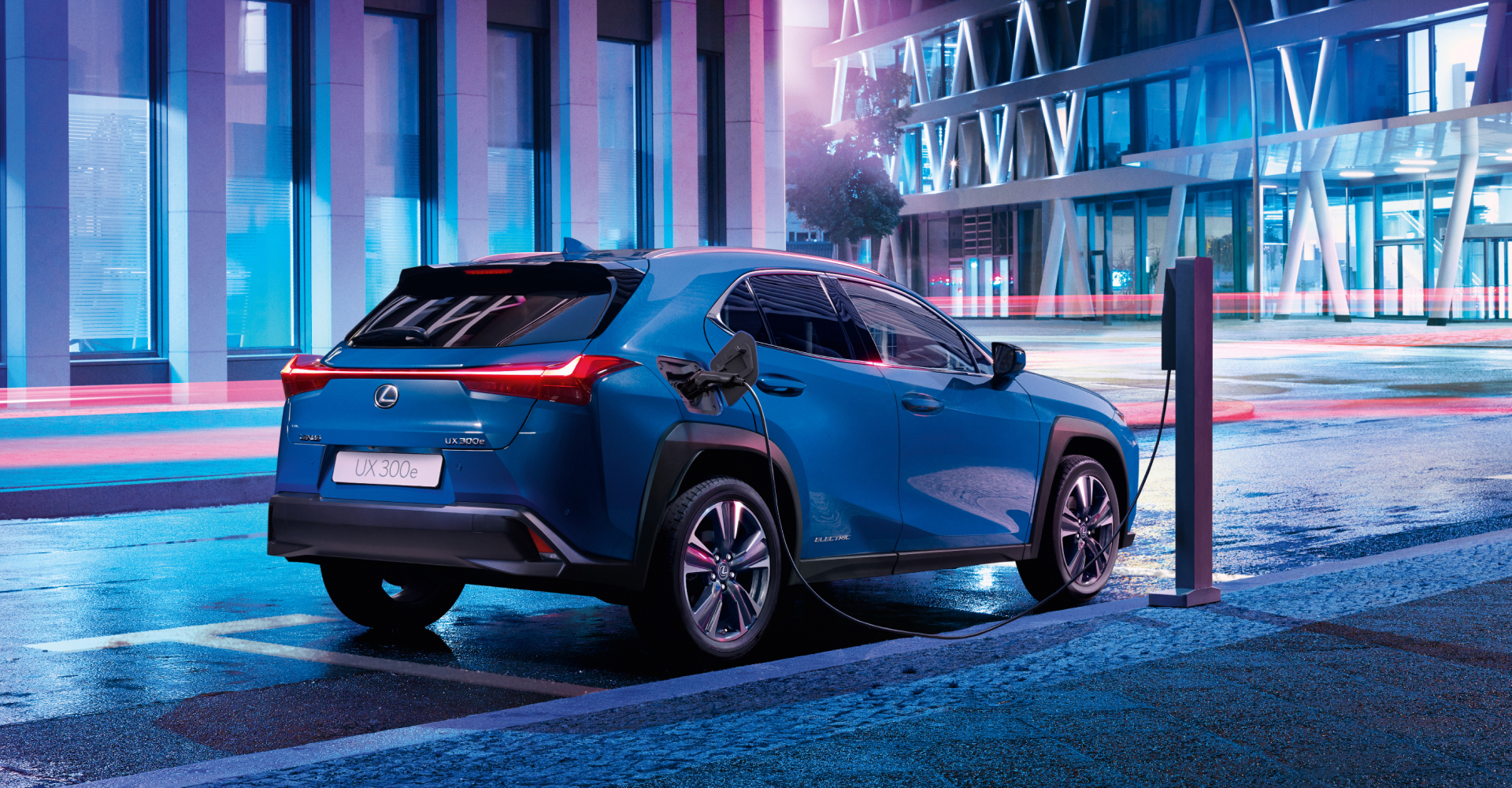 Lexus Australia will advance its leadership in electrification with the announcement its popular self-charging hybrid electric models will be joined by the first all-electric Lexus, the luxury compact UX 300e, in November 2021.

The Lexus UX 300e harnesses more than 15 years of unrivalled Lexus expertise in electric motor, battery and energy management development, producing a flagship UX that combines peerless quality with energetic performance and agile dynamics.

Self-charging hybrid electric models have been embraced and trusted by 29,000 Australian Lexus customers since the brand's first electrified vehicle arrived in 2006 - electrified-model sales volumes and heritage unmatched in the luxury sector.

This year 33 per cent of Australian Lexus customers have chosen a hybrid electric Lexus, four percentage points higher than last year, confirming that luxury customers are embracing electrified Lexus models that both lower emissions and increase driving enjoyment.

Lexus Australia will introduce the UX 300e alongside a commitment to delivering unrivalled customer care, with 'Lexus solutions' in areas such as recharging to be integrated within the industry-leading Lexus Encore owner benefits program.

A dedicated Lexus Australia team will draw upon the principles of the Japanese hospitality art of omotenashi to anticipate the needs of Lexus UX 300e customers, to appreciate their requirements and then maintain authentic relationships with them.
As Principal Partner of the Victoria Racing Club and naming rights sponsor of the Lexus Melbourne Cup, Lexus Australia leveraged its 2020 Melbourne Cup Carnival theme - 'Senses Electrified' - to share the 'Lexus Electrified' vision.

Confirmation that the UX 300e will arrive in late 2021 complements the stunning local debut at the 2020 Lexus Melbourne Cup of the one-of-a-kind Lexus LF-30 Electrified concept, which envisions a fully electric Lexus flagship of 2030.

The UX 300e and LF-30 Electrified respectively represent the first and most futuristic iterations of the 'Lexus Electrified' vision - which targets a fundamental leap in vehicle performance, handling, control and driver enjoyment, evoking the original fun of driving by using an integrated approach to electric motor control and other electrification technologies. The LF-30 Electrified also previews an advanced new cockpit concept - 'Tazuna' - that will inspire future Lexus models.

All new 'Lexus Electrified' models will focus on efficient, sustainable yet exciting powertrain capabilities, technology that is instinctive and leverages a natural driving experience and unique driving dynamics - all with a human-centred approach to design and finished with perfect Takumi craftsmanship.

The 'Lexus Electrified' vision adopts a portfolio approach to electrification, ensuring the specific needs of individual luxury customers are met. It will include next-generation Lexus self-charging hybrid electric vehicles, plug-in hybrid electric vehicles, battery electric vehicles and fuel-cell vehicles that will further evolve driving pleasure and fundamentally transform the essence of luxury vehicles of the future.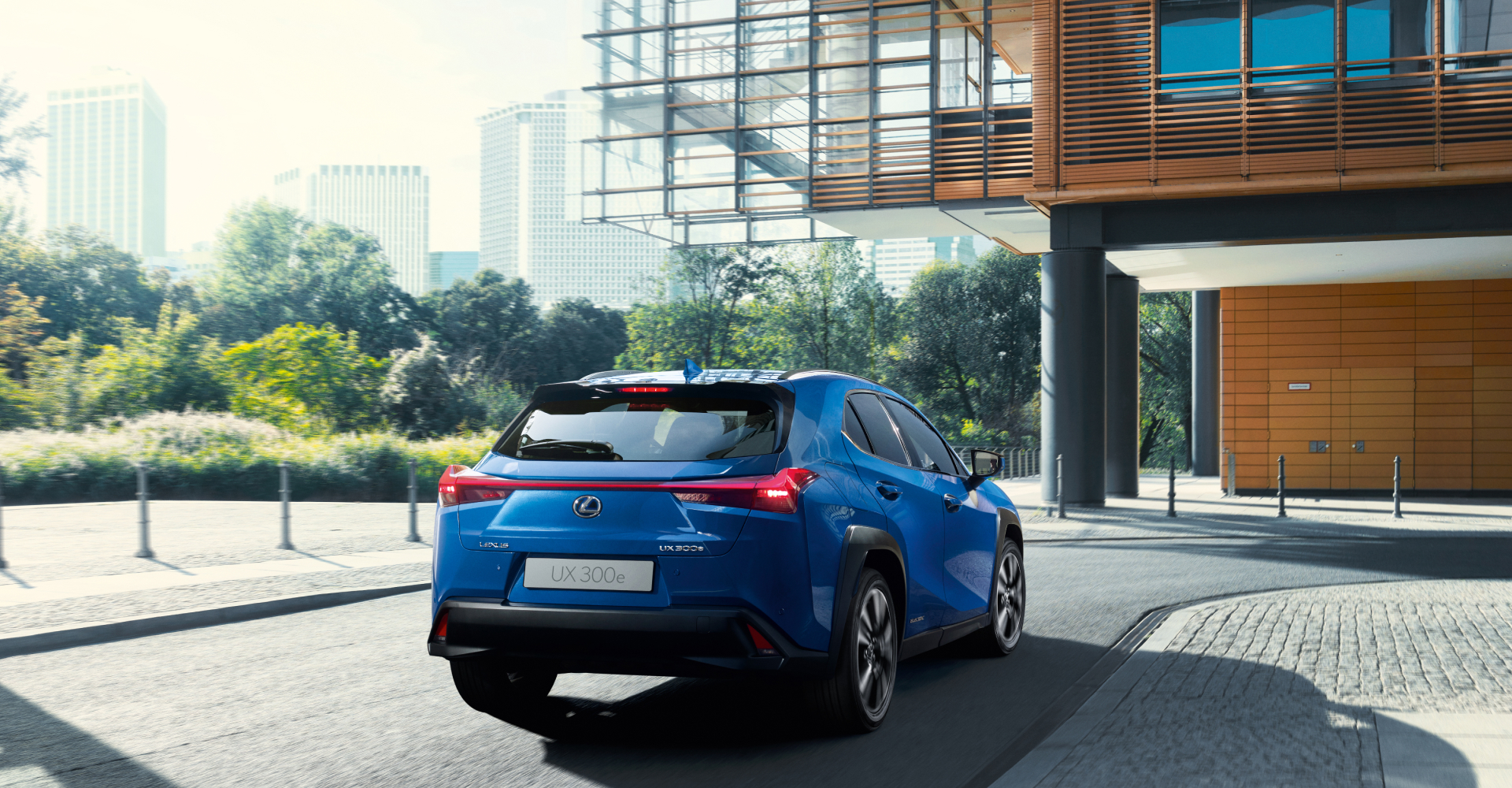 Globally, the first Lexus PHEV and a new dedicated BEV (all-electric) platform will be launched early this decade - vehicles that Lexus will strongly consider for the Australian market as a natural portfolio expansion of the 'Lexus Electrified' vision.

Lexus International President Koji Sato said following the electrifying, heart-racing 2020 Lexus Melbourne Cup was the perfect time to announce the UX 300e for the Australian market, as the Lexus LF-30 Electrified makes its local debut on the ground.

"I wish I could have joined you for the incredible Lexus Melbourne Cup, where hearts race and senses electrify - emotional qualities we target with the UX 300e as the first production model under our 'Lexus Electrified' vision," Mr Sato said.

"As a pioneer of luxury hybrid electric vehicles, Lexus will further accelerate our electrification strategy, but as more than just a technology - we will harness its potential to create a new level of driving excitement as we enter a new era of luxury mobility," Mr Sato continued.

"Electrified technology ensures the UX 300e is both more 'eco friendly' and 'fun to drive' than ever before, and it is my great honour to offer UX 300e as the first Lexus EV for Australian customers," Mr Sato added.

"The amazing LF-30 Electrified also symbolises how we cherish a 'human-centred' approach to new technology. The new Tazuna cockpit concept previews a next-generation integration of human and vehicle to pursue a new standard of comfort and safety - and it was actually inspired by how a single rein can be used to achieve mutual understanding between a horse and rider," Mr Sato remarked.

Lexus Australia Chief Executive Scott Thompson said the time is right to expand the electrified Lexus portfolio in Australia and ensure customers have the luxury of choice when selecting from an advanced Lexus powertrain.

"We are privileged to have had overwhelmingly positive feedback from luxury customers who have owned Lexus self-charging hybrid electric vehicles, confirming that we committed to this pioneering technology at the right time," Mr Thompson said.

"The 'right time' also guides the introduction of the first all-electric Lexus," Mr Thompson continued.

"Between now and when the UX 300e arrives in November 2021, we will ensure that all-electric Lexus ownership equals the unwavering standards of owning a Lexus self-charging hybrid electric vehicle," Mr Thompson added.
About the Lexus UX 300e

The Lexus UX 300e will become the flagship UX and build on the successful luxury compact UX 200 petrol and UX 250h self-charging hybrid electric variants that have been on sale in Australia since December 2018.

The all-electric UX 300e offers maximum power of 150kW and torque of 300Nm, incorporating a high-output motor and high-capacity lithium-ion battery that can deliver a 360km1 driving range in certain driving conditions.

The UX 300e takes about 50 minutes for quick charging and about seven hours for household AC charging, from empty.

Maximum efficiency for the motor, inverter, gears and battery has been advanced from the development of the popular UX 250h hybrid-electric variant.

The UX 300e also benefits from the high body rigidity and low centre of gravity provided by the luxury compact SUV's GA-C platform, in order to maintain excellent handling stability.

The UX 300e suspension has been thoroughly tuned to target the same high steering response and high-quality ride comfort as the UX 250h. Shock-absorber damping force has been optimised to match the additional battery capacity.

A Drive Mode Select function is designed to assist the management of smooth acceleration and deceleration. Paddle shifters can be used in a similar manner to engine braking, providing four levels of deceleration regeneration.

Lexus engineers kept the distinctive design and the utility characteristics of the UX SUV intact, while the aerodynamic performance of the UX 300e benefits from the application of special wheels and an underbody cover.

At the same time, UX 300e has one of the quietest cabins in its class, befitting the sound management heritage of the Lexus DNA.
About the Lexus LF-30 Electrified Concept
The Lexus LF-30 Electrified points to future electrified Lexus vehicles that deliver electrifying performance and a dynamic interaction with the driver.

Its powertrain, steering, suspension and braking technology can provide the ideal vehicle posture in each handling situation, including provision of front, rear and all-wheel drive as required.

It is designed to deliver a dynamic experience unlike any currently available, with four in-wheel electric motors and maximum outputs of 400kW and 700Nm and a 0-100km/h acceleration time of just 3.8 seconds.

The show car fundamentally transforms the essence of luxury vehicles with its tantalising peek towards the technology of 2030 with its futuristic design, newly designed cockpit, steer-by-wire system and autonomous driving technologies.

Evoking the original fun of driving a Lexus, the technology of 'Lexus Electrified' enables integrated control of powertrain, steering, suspension, and brakes, realising the ultimate potential of the motor control technology cultivated in Lexus self-charging hybrid electric models.

The LF-30 Electrified draws on core Lexus technologies found in the leading Lexus range of self-charging hybrid electric vehicles, including battery management, power control modules and electric motors.

With this technology, Lexus can control the driving force to provide ideal vehicle posture according to each driving situation.

The LF-30 Electrified also debuts the luxurious and immersive new driver-focused 'Tazuna' cockpit design, which utilises gesture control and enhanced presentation of vehicle information through AR (augmented reality) without having to shift the driver's vision or operate manual switches.
Footnotes
1.
Based on New European Driving Cycle testing.